I grew up as a TV kid. My parents were busy with running the shop. And when I'm not in the shop taking up space, I'm upstairs in our shophouse watching TV.
Growing up, I've always wanted to be on TV. And I don't think I've grown out of it.
Part of my childhood dream was fulfilled when I made an appearance on Singapore's Channel 5's food show Ride.Eat.Find [Episode 2].

(Unfortunately, you can only watch this if you're in Singapore.)
In the show, I introduced two food stalls at Tanjong Pagar Plaza Food Centre: Ah Seng Laksa and Prawn Mee and Rolina Traditional Hainanese Curry Puffs.
Both stalls are great. Go check them out.
Beware! Tanjong Pagar Plaza Food Centre is a place where you need to avoid during lunch time. Either arrive at 11.30am or after 2pm.
The lunch crowd makes the crowded and stuffy hawker centre feel like a sauna.
Aftermath
The production team very kindly let me show off my book in the show. That was so kind of them.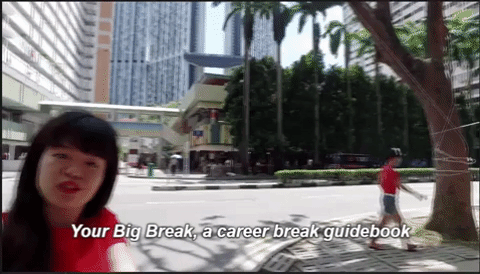 I was expecting a stampede of enquirers about the book Your Big Break but only one person wrote in.
I guess I have to temper my expectations.
There was a flurry of activities on my personal Facebook page when I shared a clip from the show. People are genuinely excited when their friends appear on TV.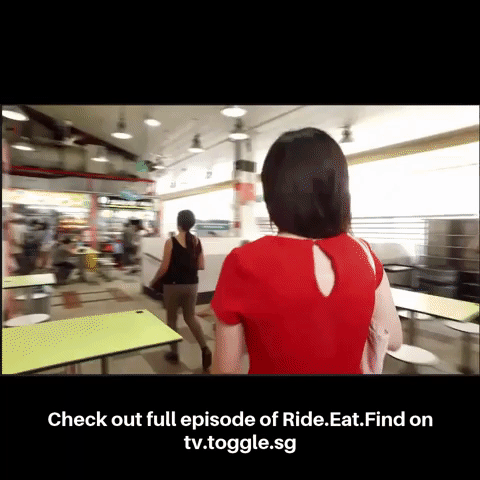 The day after the show, life continued. I know, it's kind of anti-climatic but everything was back to normal.
Still, I'm super grateful to appear on a TV show. And I can finally cross that off my bucket list.
If you're interested in getting preview chapters of Your Big Break, fill in the box below.